Thinking about adding a few potted plants to your outdoor space or adding to your already flourishing garden? We know you want to grow your seedlings in the best possible environment, whether your nursery is young or mature, large or small, indoors or out. With so many planter materials to choose from, learning the advantages of concrete will make your decision a breeze. These adaptable and versatile pots are ready to become a one-of-a-kind staple in your modern living room or a modern ornament in your backyard.
In general, both concrete and cement pots are excellent choices for potted plants because they are porous and allow some moisture to pass through. Despite the fact that concrete and cement are porous materials, cement and concrete planters require drainage holes. You'll need to make a drainage hole and provide a way for water to escape.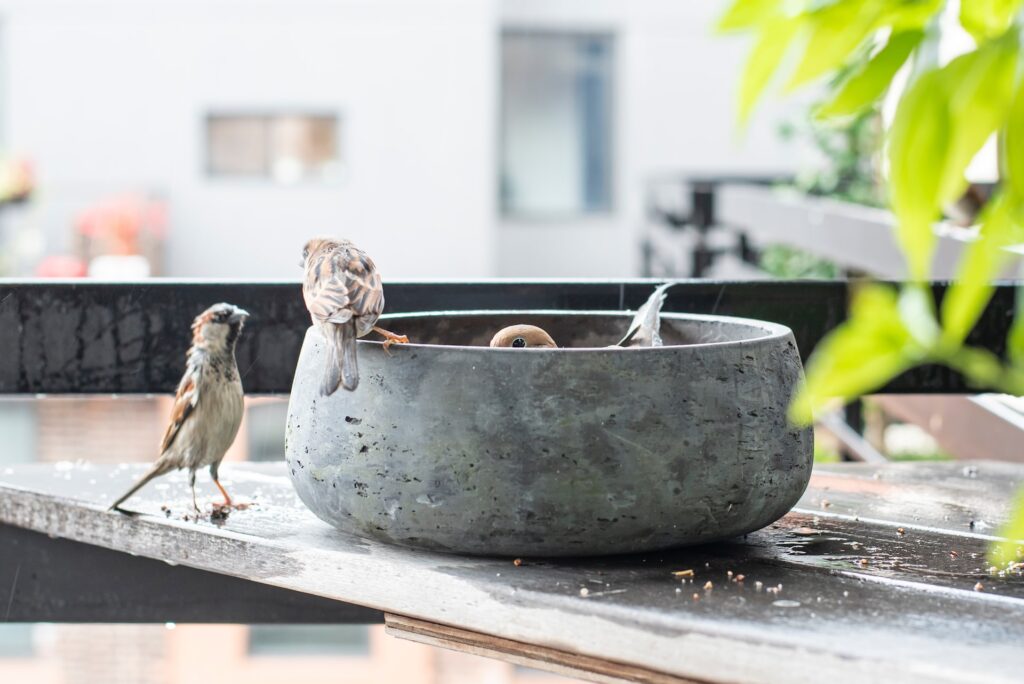 Durability
Concrete planters are long-lasting, low-maintenance investments. Concrete is heavy and resistant to elements such as wind and rain. You won't have to be concerned about your plants being ruined or uprooted as a result of being knocked over. Our formula at CM Concrete produces a mix that is heavy enough to be durable without being completely immovable. Furthermore, because the color of concrete is uniform, your planter will not be less visually appealing if it is ever chipped or damaged.
Insulation
We offer a variety of colors for you to choose from, but cement is typically lighter in color and better for the roots of your plants since darker colors absorb sunlight and heat. The density of concrete promotes insulation and will keep the soil surrounding your plants warm during cold weather. Thick walls create a barrier to prevent water leakage from planters, which would cause damage to your home, patio, or planter itself.
Size
Concrete planters are ideal for heavier plants and trees due to their weight and volume. Large greenery necessitates a deep vessel to give their roots enough space to grow without crowding. A large planter with an appealing design can significantly increase the size of your garden or provide the ideal juxtaposition to fill an empty space in your home. Concrete, when compared to other materials, creates a more elegant atmosphere that is ideal for any situation.
Faraway Garden Concrete Planters
Faraway Gardens provide some of the best concrete planters in Auckand!
Faraway Garden is located in a valley beneath a winding hill range about an hour from Auckland, New Zealand. The garden's landscape gently slopes down to spurs of old native trees that shade a river.
We learn alongside Faraway Garden as she grows. Vita Sackville West, one of our distant heroes, once said, "The more one gardens, the more one learns; and the more one learns, the more one realizes how little one knows." And it's the changes, the challenges, the unexpected, and the beauty that surrounds us that make it so wonderful. From the dew on a spider's web at dawn to layers of shadows as far as the eye can see, there is something for everyone.
https://www.farawaygarden.com/collections/planters
Hawthorne Group Concrete Planters
Hawthorne Group thrive on fresh thinking, new trends, and unique spaces, while embracing timeless design concepts and traditional craftsmanship, as they have over 30 years of experience in the furniture industry.
As a wholesale company, they seek out creative and innovative design ideas from around the world and bring them back to share with their retail partners and industry partners.
They seek out extraordinary original pieces, quality contemporary and on-trend furniture, and unmistakable décor pieces, responding quickly and efficiently to demand.
They are passionate about assisting our retail stockists and industry partners in creating remarkable spaces.
https://www.hawthornegroup.co.nz/outdoor/concrete-planters.html
Insitu Concrete Planters
Insitu GRC Limited is the leading manufacturer of Glass Fibre Reinforced Concrete (GRC) in New Zealand for the landscape and outdoor living industries.
Insitu GRC offers the most diverse range of custom GRC concrete products for the home and garden in New Zealand. Concrete furniture that requires little maintenance, concrete planters and pots, modular walling, outdoor fires and water features, and custom commercial design and hospitality fit-outs are all available. Insitu GRC can even design your dream concrete kitchen bench top or add the finishing touch to your home heating with a stunning fire surround and hearth.
Their products are proudly designed and manufactured specifically for New Zealand conditions in their Chirstchurch factory.
https://www.insitugrc.co.nz/planters–pots.html
From concrete driveways, including South Auckland concrete driveways, concrete repair, stamped concrete, concrete laying and more. Give us a call, we are ready to help bring your project to life! Visit our cost of concrete of driveway NZ guide if you need help figuring out how much you could expect to pay for your concrete project.