If you're looking to purchase a concrete bqq, we can help. We have complied some of the best concrete BBQs throughout New Zealand.
We pride ourselves on being able to offer our customers the most innovative and beautiful concrete barbecues in New Zealand. Our team of talented designers and construction experts has created bespoke concrete barbecues and beefeaters for countless households and commercial businesses throughout Auckland and right across New Zealand.
The smooth, crisp textures of our sleek concrete barbecues provide a sophisticated edge to any outdoor area, as well as increasing the value of your home. We also offer a variety of different finishes including:
Natural Concrete
This is a traditional style of concrete that features natural-looking textures that add character to any backyard area. Natural concrete is perfect for those who want their new barbecue to blend in with their existing décor and natural surroundings.
Decorative Concrete
This is an excellent choice if you're looking for a more decorative finish that can really stand out from the crowd! Decorative concrete offers an assortment of different colours and designs that will give your new barbecue a unique touch without compromising on quality or functionality.
Buschbeck Outdoor Concrete BBQs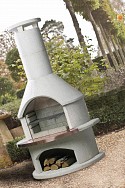 The famous Buschbeck outdoor fireplace will add ambience and atmosphere to your backyard. Sear your steak to perfection over glowing embers, bake a slice of Italy in the Pizza oven, or simply load up on firewood and enjoy the warmth and mood of the Quartzite masonry fireplace. Be the envy of your friends with Buschbeck Grills! Buschbeck outdoor fireplace grills are imported from Germany, where they are designed and manufactured to the world's highest standards. Only Buschbeck fireplace grills use a unique concrete formula with a beautiful and rugged Quartzite finish that lasts a lifetime, as well as steel reinforced components for the ultimate in strength and durability.
https://www.landscapesolutionsdirect.nz/bbqs-fireplaces/buschbeck-outdoor-fireplace-and-cooking/
Buschbeck Venedig Grillbar Outdoor Concrete BBQ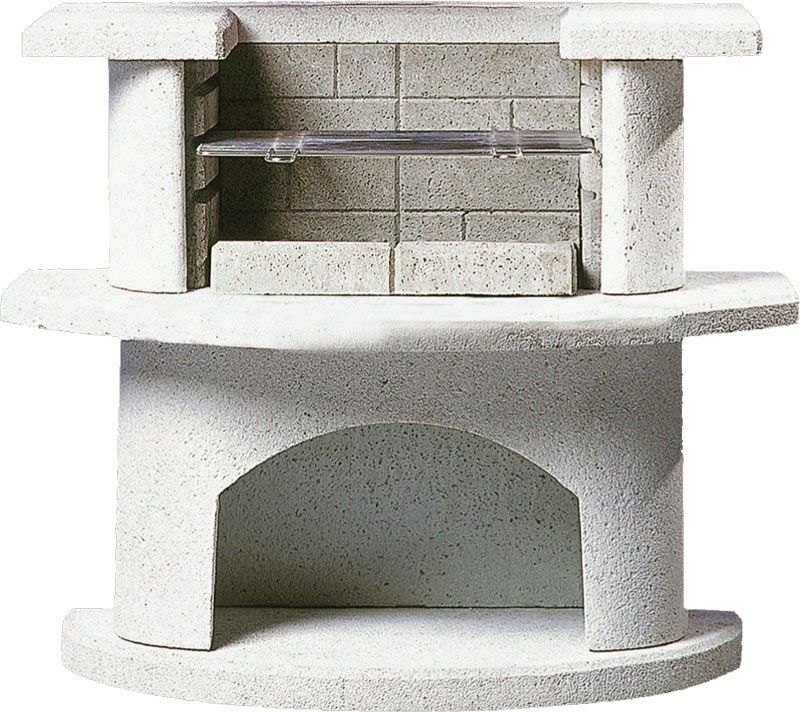 The Venedig Grillbar will be the focal point of your next barbeque. Load up on charcoal and cook up a storm, or stack up on firewood and build a fire for ambience and warmth on those cold evenings.
https://www.landscapesolutionsdirect.nz/bbqs-fireplaces/venedig-grillbar-outdoor-fireplace.html
Why Choose A Concrete BBQ?
Barbecues are, of course, synonymous with the New Zealand way of life.
So, if you want to outfit your backyard, balcony, or other outdoor areas with a built-in barbecue that you can use to entertain guests and cook for the family for many years to come, why not invest in a custom concrete BBQ from CM Concrete?
Our professional team of talented designers and construction experts has created bespoke concrete barbecues and beefeaters for countless Auckland households and commercial businesses.
Auckland's Leading Concrete BBQ Specialists
Our sleek concrete barbecues' smooth, crisp textures add a sophisticated edge to any outdoor area while also increasing the value of your home.
Every aspect of your new outdoor concrete BBQ is completely customizable, from the countertop and shelving to the fittings and style of the grill itself. Our creative team at Concrete Collective is passionate about tailoring your design to your specific needs and preferences.
As Auckland's #1 custom concrete BBQ provider, we won't rest until you're completely satisfied with the design of your custom outdoor concrete BBQ. Only after we've exceeded your expectations will we begin installing your new BBQ with as little disruption to your household's daily routine as possible.
Whatever you concrete need, CM Concrete has you covered!
From concrete driveways, including South Auckland concrete driveways, concrete repair, stamped concrete, concrete laying and more. Give us a call, we are ready to help bring your project to life! Visit our cost of concrete of driveway NZ guide if you need help figuring out how much you could expect to pay for your concrete project.